Job offer
Automation Engineer
The manufacturing world is one of constant change and innovation. We are always looking for the very best talent to shape the future and enable our clients to transform their ideas into reality.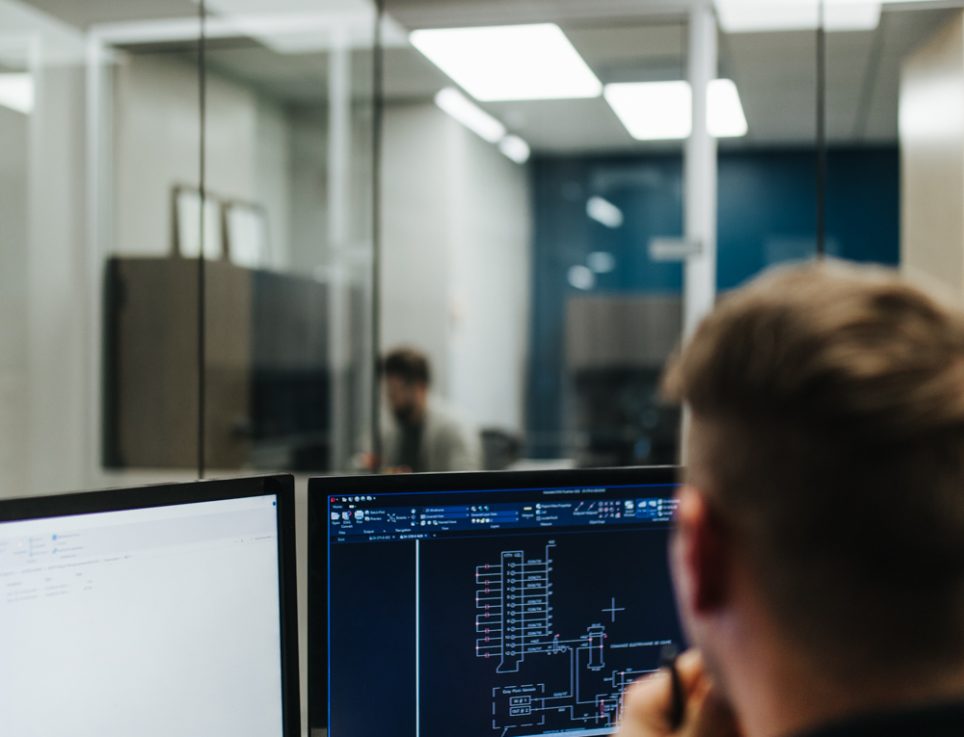 Tasks
RESPONSIBILITIES
As an automation engineer, your main mandate will be to carry out various automation projects. More specifically, you will have to:
Coordinate the realization of various automation projects with team members in agile mode ;
Write functional descriptions of systems according to the design specifications ;
Configure basic components ;
Program programmable logic controllers and operator interfaces ;
Develop a simulator to test control panels and program logic before commissioning ;
Prepare test verification plans ;
Coordinate the integration of test equipment (methods, steps) ;
Test inputs and outputs, sensors and actuators used, communications ;
Exercise immediate direction and supervision for the installation of equipment (electricians and other technicians) ;
Validate the functionality of the entire system, including security functions ;
Determine the necessary components according to the control panel design specifications ;
Size the components of the control cabinet, circuit breakers, fuses, wiring capacity, terminal blocks and the heating or air conditioning system ;
Analyze the technical data sheets of the equipment to size the components and to make the connection drawings ;
Make the detailed communication or networking architecture ;
Produce a test report and the list of deficiencies ;
Write the user manual and the training plan ;
Train the customer's operators.
Requirements
REQUIREMENTS
BAC in electrical engineering or automated production;
3 years of experience in a similar position ;
Member of the Order of Engineers of Québec or Professional Engineers of Ontario ;
Knowledge of Rockwell, Siemens and other PLC programming ;
Knowledge of Rockwell or Siemens or Ignition Operator Interface (HMI) programming ;
Be available to travel to clients ;
Have a good usage of French and English, spoken and written to communicate with our partners outside Quebec ;
Knowledge of PLC programming ;
Knowledge of Human Interface Programming (HMI).

REQUIRED SKILLS
Have an eye for detail ;
Have a sense of organization ;
Like to work in a team.
Why Excelpro
At Excelpro, we offer an environment that allows you to surpass yourself on a daily basis and to be an integral part of our success. 
Social activities
Traditional BBQ's
Flexible working hours
Group Insurances
Employee and Family Assistance Program (EFAP)
RRSP with employer contribution
Birth holiday
11 statutory holidays
Reimbursement of expenses related to physical health and well-being
Premium for employee referrals
Reimbursement of training activities
Reimbursement of professional association dues
Free parking
Application
We are always looking for ambitious and talented people who can help us make a difference for our clients!