Job offer
Cable assembler / fitter
The manufacturing world is one of constant change and innovation. We are always looking for the very best talent to shape the future and enable our clients to transform their ideas into reality.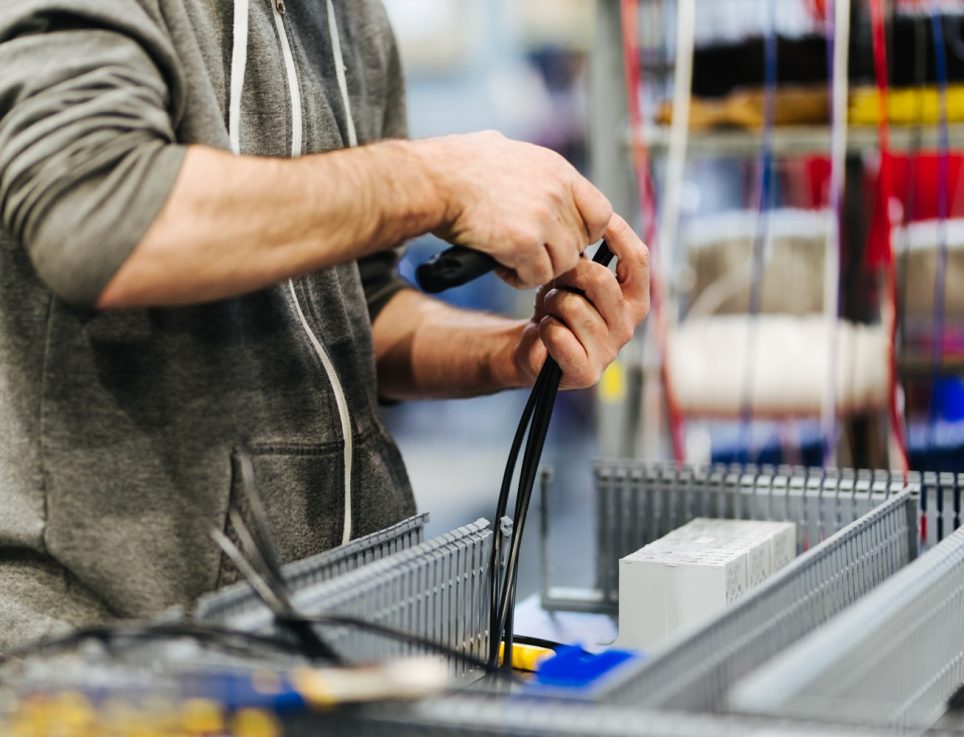 Tasks
As a cable assembler / fitter, you will perform quality assembly and wiring on various control panels according to customer specifications and internal manufacturing standards while respecting the work environment. More specifically, you will:
Check the equipment and ensure correspondence with the list of equipment provided for the cabinet to be completed
Make the "layout" arrangement of the plates and doors
Install the equipment on the mounting plates or cabinets according to the plans
Modify the mounting plates or cabinets according to the plans
Handling cabinets and equipment in the factory
Wire the cabinets according to the plans provided and/or Envitech and/or customer standards
Prepare the cabinets for the next step (checklist, cleaning etc.)
Update plans and material lists in accordance with the work performed
Perform other related duties
REQUIREMENTS
ACADEMIC
High school diploma or technical diploma in electrotechnics, electromechanics, instrumentation / control
PROFESSIONAL EXPERIENCES
1-3 years in the field
Any experience deemed relevant
OTHER
Relevant experience in wiring, control and power of panels
Good knowledge of French and English (spoken and written)
Advanced mechanical knowledge
Knowledge in reading electrical drawings
Know how to handle different tools such as: drill, jigsaw, wire stripper, cable pliers, etc.
Requirements
Demonstrate thoroughness, resourcefulness, and good manual skills
Interpersonal communication skills
Organized, versatile, autonomous, and responsible
Why Excelpro
At Excelpro, we offer an environment that allows you to surpass yourself on a daily basis and to be an integral part of our success. 
Continuous challenges
Social activities
Friendly work environment
Flexible working hours
Group Insurances
Continuous training
Birth holiday
Employee & Family Assistance Program
Application
We are always looking for ambitious and talented people who can help us make a difference for our clients!