Excelpro acquires Envitech Automation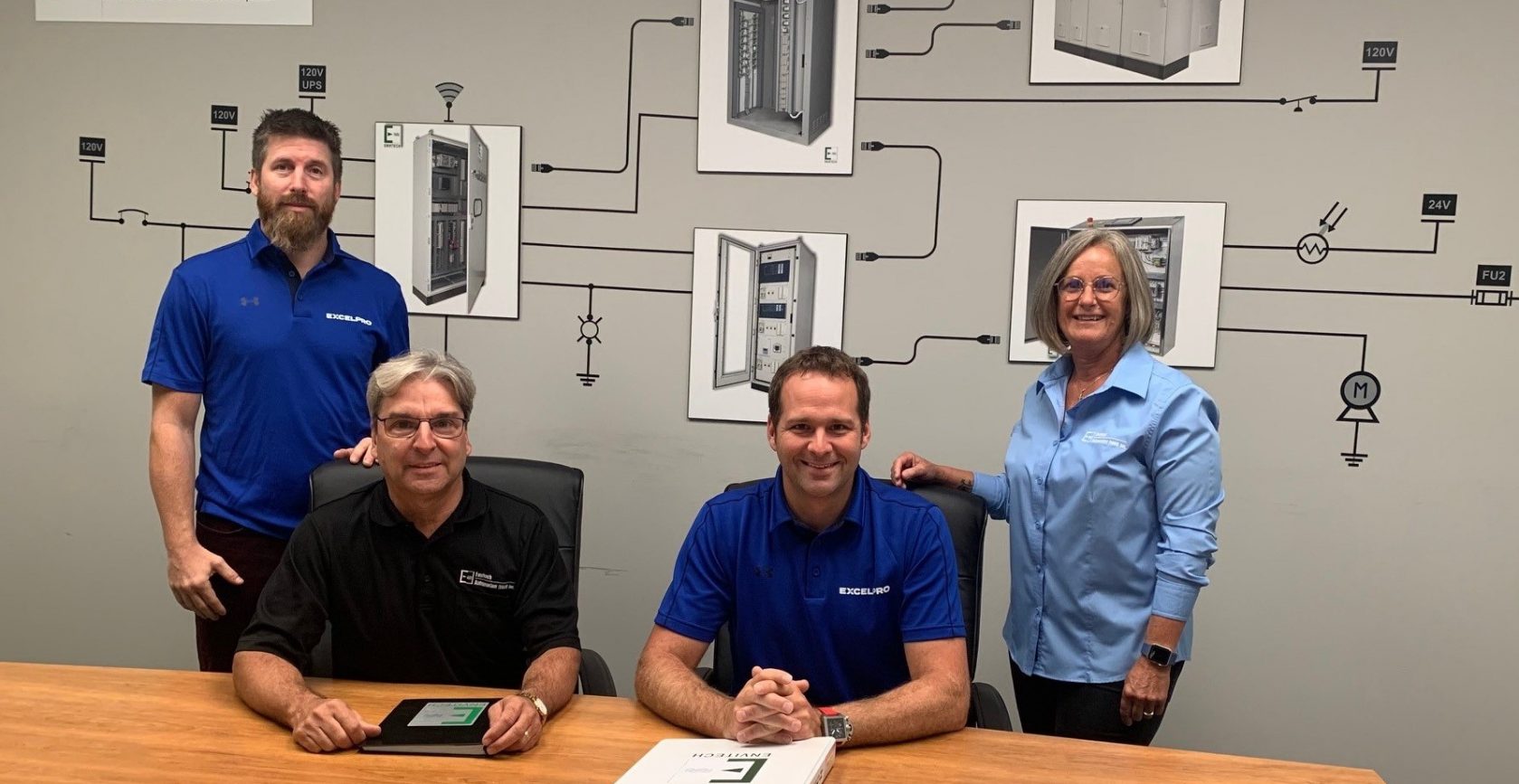 Trois-Rivières, October 6, 2021 – The Trois-Rivières-based corporation Excelpro acquires Envitech Automation. Located in Montreal, this company works in the design, manufacture and testing of electrical control panels. This acquisition allows Excelpro to accentuate its leader position in the automation and industrial electricity fields, but also in the manufacturing of control panels.
"Envitech's expertise and the skill of its 50 employees are a great complement to the Excelpro Group. Adding this manufacturing service in Montreal rounds out our global service offering as well as our teams in Trois-Rivières and Quebec City. Envitech's current clientele will benefit from all the services in automation and industrial electricity necessary to carry out their projects", explains Mr. Patrick Charette, Excelpro's CEO.
Shareholders since 2001 and at the head of the company since 2009, the owners of Envitech Automation, Jean-Claude Daoust and Diane David, wanted to leave for a well-deserved retirement, without compromising the future of their company and their employees.
"Excelpro is a complementary company to Envitech. Our customers will be able to benefit from more services and the transaction allows us to consolidate and keep all the jobs. Both companies share the same values of collaboration and professionalism. Diane and I are proud to join the Excelpro family, a company with an excellent reputation throughout Quebec and Canada," said Jean-Claude Daoust, Envitech Automation's CEO.
To ensure a smooth transition, Mr. Daoust will continue working for Envitech Automation, member of the Excelpro Group, for the next few months. All employees also keep their jobs even after this transaction, which brings the total number of Excelpro's employees close to 325.
Excelpro is on a roll. In 2020, the company acquired I.S.I. Controls in Montreal and Kemptville, Ontario. Within the last year, AIA Automation, located in the Quebec City area, also joined the group. This transaction with Envitech Automation reinforces the Excelpro Group's leadership position in the industry.
"We are proud, once again, to add an enviable expertise to the Group. It is truly stimulating to see such collaboration between employees and managers, and to combine our respective expertise to offer multiplied value to our clients' projects." ends Mr. Charette.
About Envitech Automation
Established in the province of Quebec for some thirty years, Envitech Automation is specialized in the design, manufacturing and testing and in the certification of high-quality electric control panels. The diverse clientele, which includes great manufacturers of original equipment (OEM), engineering consulting firms and companies that act as end-user, operates in a large number of business lines, including building automation, environment, food sector, energy, aircraft, electrification and in combustion. The company is also a specialist in turnkey solutions and its processes are based on a management system certified ISO 9001 : 2015.
____
Present on the picture, from left to right: Mr. Martin Roberge, shareholder of Excelpro, Mr. Jean-Claude Daoust, CEO of Envitech Automation, Mr. Patrick Charette, shareholder and CEO of Excelpro, and Ms. Diane David, new retiree, former Vice-President of Envitech Automation.