Quality and performance at a competitive price
Whether the drawings are of our own design, from the client, or from an engineering firm, we can build electrical control panels adapted to specific needs, assembled, wired, inspected, certified, packed, and delivered, all according to our ISO 9001:2015 quality standards. We also fabricate several types of electrical control panel and other technical assemblies in our shop.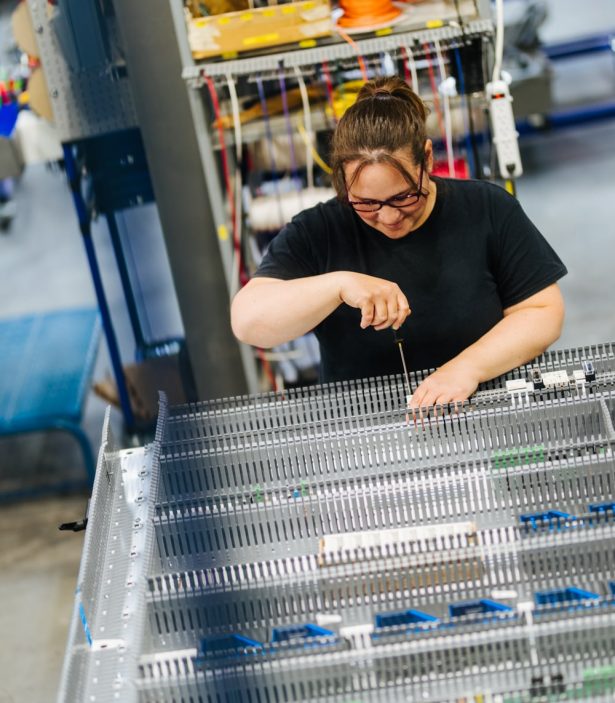 Engineering, Designing and Manufacturing
Manufacturing of electrical control, power, and instrumentation panels is done under the attentive eyes of our talented technicians at our Quebec City, Trois-Rivières, Drummondville and Montreal workshops.
Rigor and precision are our main concern to offer superior-quality CSA- or UL-certified products. We can also work with clients for the CE certification of their control equipment. 
Relay logic control panels
PLC or DCS control panels
Security panels
Power panels (CSA and UL up to 1600 amps)
Mixed panels (combining PLC, security, and power)
Instrumentation panels
Pneumatic panels
Protection and auxiliary service panels
Operator consoles
Operating stations
SKID wiring
We offer our clients the possibility of proceeding to POV (pre-operational verification) in our shops. In the case of turnkey projects including programming, we conduct a systematic FAT (Factory Acceptance Test) in our shops before delivery.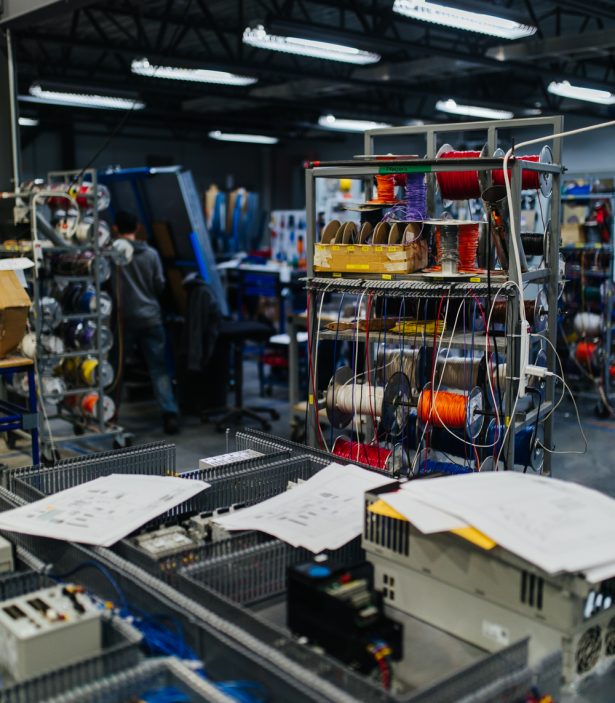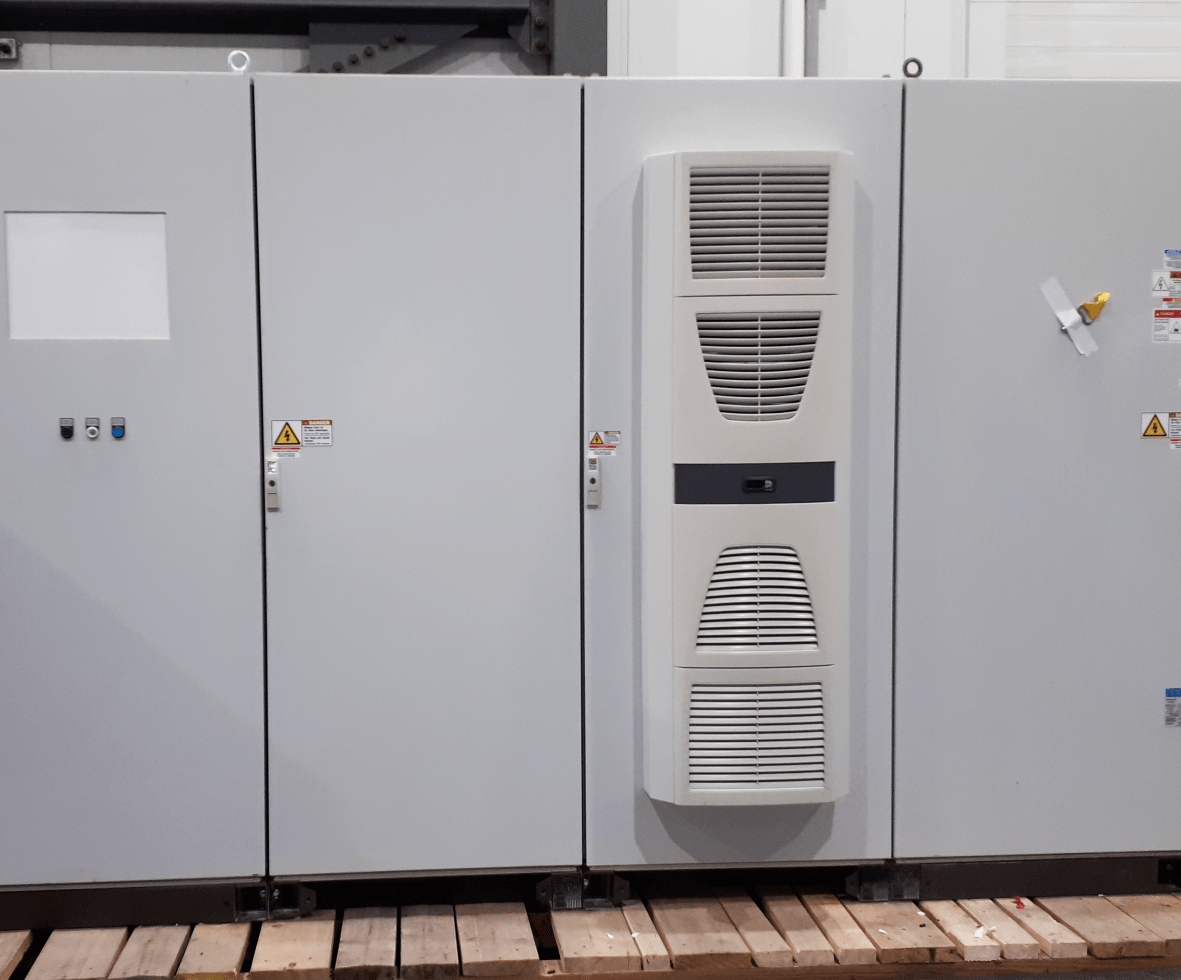 Updating a control panel for a Kiln oven
Adapting a control panel to CSA standards and standardizing the PLC platform for a Kiln oven Certifications
We can certify our control panels up to 1600A with cCSAus or cULus accreditations. We can also work with our clients to obtain CE certification for their control equipment. 

CSA
CLASS 3211 09 – (LR114791) Industrial control apparatus – Special industrial control assembly (customized)
CSA 22.2 no. 286-17 Industrial control panels and assemblies

cCSAus
Low-voltage control panel building (750V and less), maximum 1600A


cULus
Low-voltage control panel building (750V and less), maximum 1600A
UL508A (E227073, NITW, NITW7): Industrial control panels
UL698A (E228104, NRBX, NRBX7): Hazardous location control panels with intrinsically safe circuits
UL913 (E335749, NNNY, NNNY7): Hazardous location control panels (explosion-proof Class I Division 1 & Division 2)

CE marking
The CE marking indicates that a product has undergone testing that ensures it meets applicable European requirements. It also means that the product can be sold in the European Economic Area.