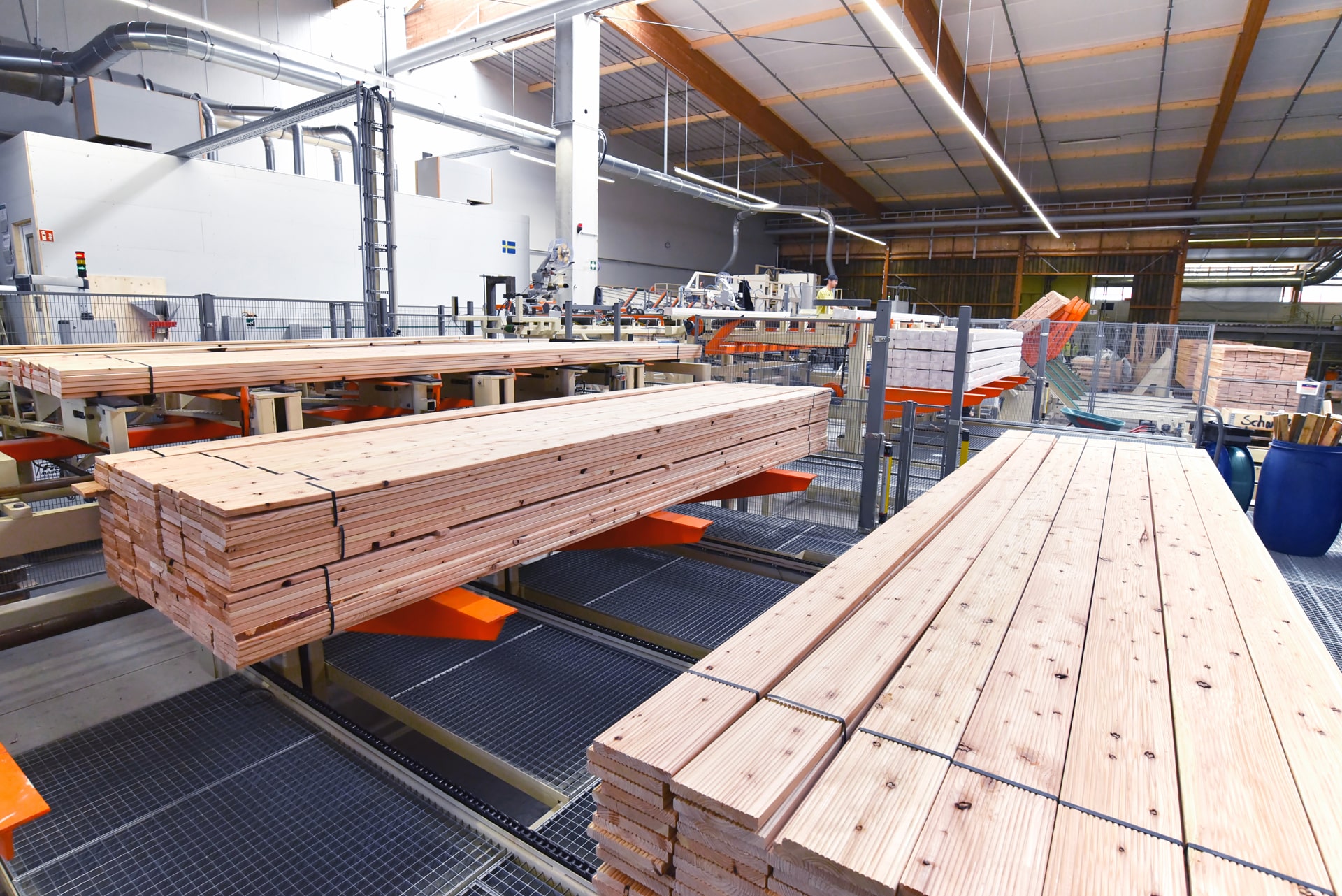 Increased efficiency and reduced production costs
With the passage of time, the wood processing industry has repeatedly transformed itself, each time doing what was needed to take advantage of the opportunities offered by each phase of Industrial Revolution.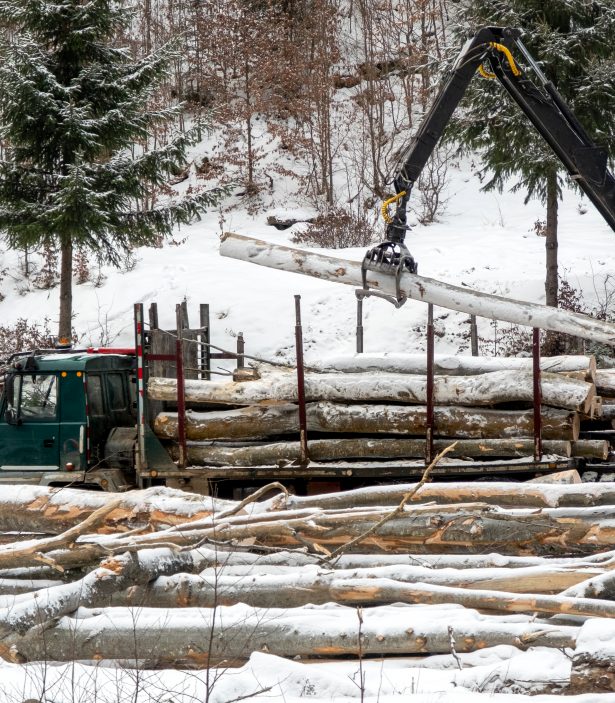 Entering the 4.0 era.
We accompany companies in the wood processing industry at all levels during their numerical transformation, in electrical systems as well as automation.
This market follows the trend and implements the philosophy and the tools of Industry 4.0. We are always here, strongly established, with our knowledge of the fine points of the wood processing industry. We have all the tools to integrate or upgrade your control systems to meet the highest standards of modern industry.
Step in automation allows wood process businesses to optimise their processes to increase efficiency and reduce production costs while maintaining the quality level for which they are renowned.
Production line optimisation

Implementation of automatic SETUP

Recipe control systems

Implementation of leading-edge programming standards

Addition of diagnostic tools and performance indicators

Implementation of an MRP system and integration with ERP systems

Power and control systems on new machines

Control system modernisation (PLC migration, axis controllers, HMI, SCADA)

Drive system modernisation (

system drive, servo drive

)

Upgrading production equipment to meet current standards (machine safety)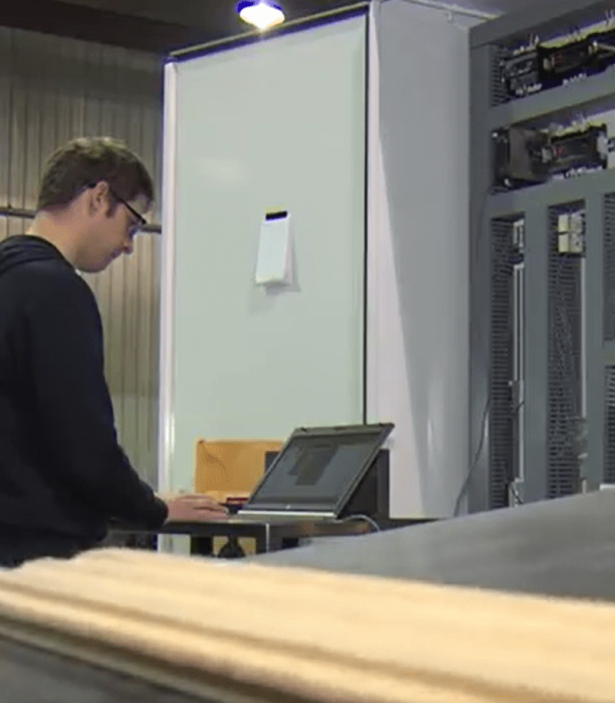 A diversified expertise to successfully complete your manufacturing project