Get on board with Industry 4.0 and the digital transformation
In order to provide an in-depth analysis of your production data, Excelpro places at your disposal a team of computer programmers specialized in data historians, analysis, dashboard displays, and data reporting.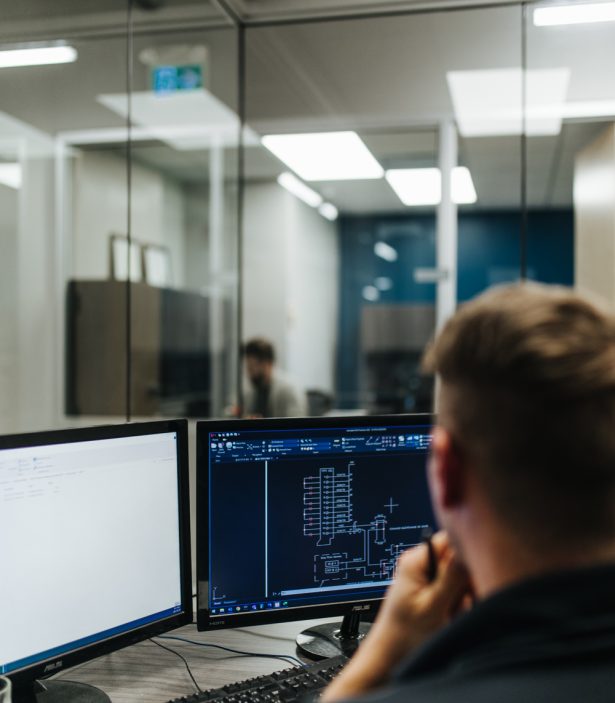 Optimize your production by using the lastest developments in industrial IT
We offer innovative industrial IT and digital transformation solutions. We provide you with dashboards and a number of diagnostic tools supplying you with indicators that will help you increase productivity.

Optimization tools available to increase availability, performance, and quality include:
Data acquisition tools

Analytical tools

Artificial intelligence

Visualization tools

Business process tools

Edge computing resources

Integration with MES (Manufacturing Execution Systems):

Recipe management

Trends

Traceability and product genealogy

Process management (workflow)

Production scheduling and monitoring

Production reporting

Overall Equipment Effectiveness (OEE)

Rejection rates

Line-stop causes

Production optimization

Process control statistics

Laboratory data management

Deviation reports

Grade management module

Lot quality certification

Integration with your ERP system

Plant floor data integration

Links with production data

Customized reports

Redundant systems

Data management and archiving
Our services in Automation
A diversified expertise to successfully complete your manufacturing project