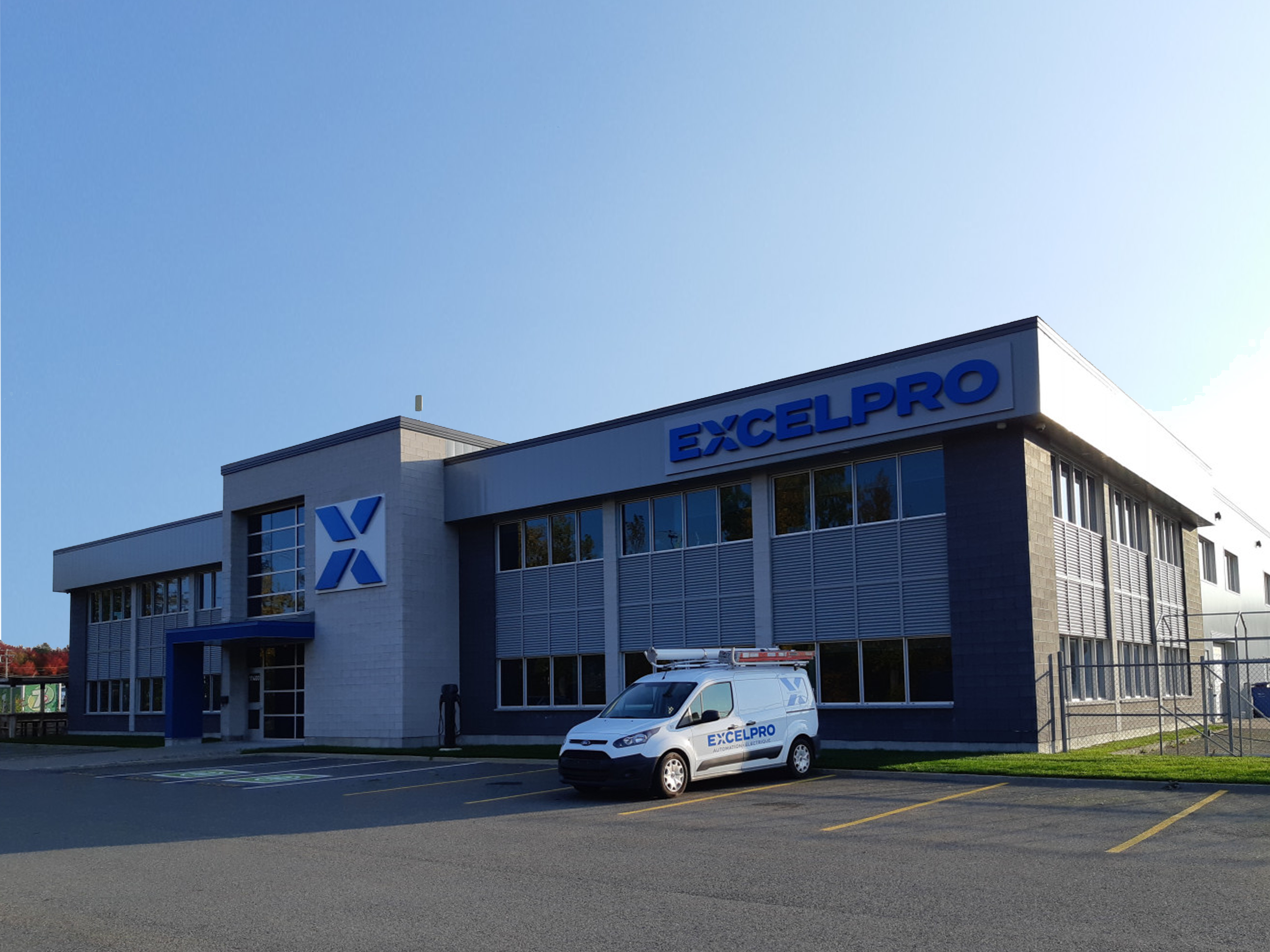 Excelpro specializes in offering automation and industrial electrical services to a wide variety of manufacturing industries.
Excelpro Electrical is our electrical contractor division.
Excelpro Automation now covers Neksys, I.S.I Controls and AIA Automation.
The Excelpro Group includes more than 325 people passionated about control and industrial electrical systems. They are a team specialized in consulting and integration of production automation and industrial process control systems. We have offices in Trois-Rivières, La Tuque, Montreal, Quebec City and Kemptville in Ontario.
Relying on over 30 years of experience, we contribute to the success of our clients' projects by offering a "one-stop shop" with a wide range of services in perfect synergy. Our involvement makes it possible to reduce the number of intermediaries, simplify management, and reduce costs.
The Excelpro advantage
We have a wide range of expertise in the integration of new systems and the migration or upgrade of existing control platforms. We have the team, we have the knowledge, and we are recognized by manufacturers as a qualified, professional and responsible partner that they recommend themselves.
What can we offer to help you reach your goals?
Detail engineering leading up to control panel building and installation of automated systems
Fabrication of CSA- and UL-certified panels (power up to 1600A), with control, interface and instrumentation
Skids electrical assembly (power connection, instrumentation, and control in shop)
Manufacture of ergonomic operation consoles
Complete electrical installation (A-Z)

Temporary work site installations
Service entrance (medium and low voltage)
Power distribution in buildings
Lighting (interior and/or exterior)
Feeders for production equipment
Connection of motors, control, instrumentation, and networks

Machine safety (risk analysis, risk reduction measures, etc.)
Industrial networks
Industrial information technology (digitization, handshaking)
Programming (PLC, DCS, operator interface, SCADA, SQL)
Mechanical installations (machine safety)
Moving and installation of production equipment
Instrumentation
Thermography
Industrial support and maintenance (electrical, control and mechanical)
We always keep in mind that our job is to make a difference, to bring added value, and thus to contribute to increasing the overall productivity of our clients.