Excelpro acquires Multico Électrique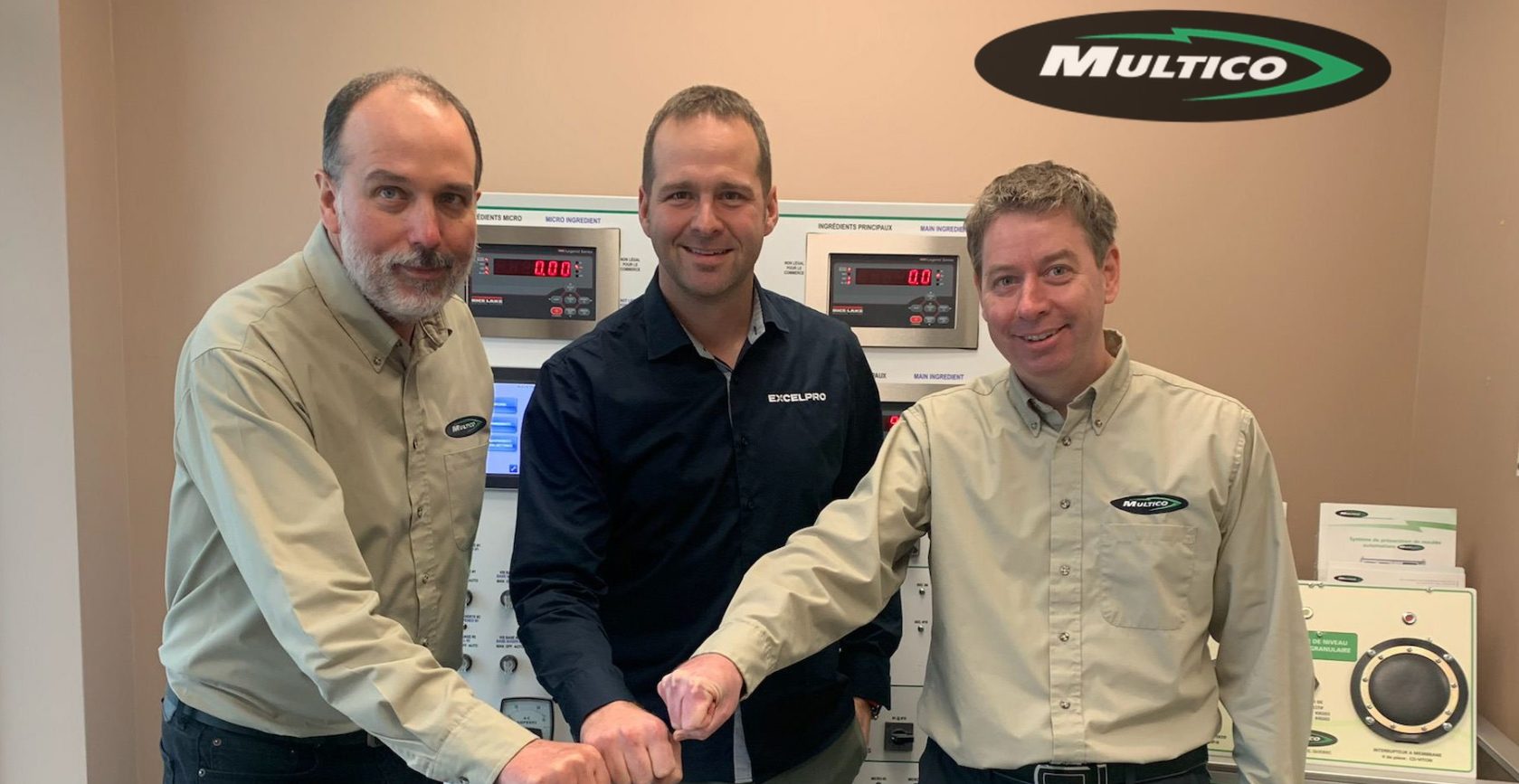 January 23, 2023
EXCELPRO ACQUIRES DRUMMONDVILLE-BASED CONTROL PANEL MANUFACTURER MULTICO ÉLECTRIQUE
Having already developed a strong expertise in automation and industrial electrical, Excelpro continues to grow and solidifies its position as a leader in the manufacturing of control panels by acquiring Multico Électrique. This Drummondville company, well known in the agriculture industry for the quality of its products, will allow Excelpro to conquer new markets.
For 35 years, Multico designs and produces process automation systems combining superior quality and innovation, and is known to be a stable and solid company thanks to its loyal and experienced team. Nearly twenty employees are joining the current Excelpro team, bringing the number of employees to nearly 380.
"The Excelpro family is proud to welcome Multico, a leader in the agriculture market for the manufacturing of control and automation systems. We had targeted the agriculture market as a new niche to penetrate and the addition of Multico's expertise to our team allows us to achieve this goal at a great speed", explains Patrick Charette, Excelpro's CEO, adding that this natural alliance brings a great complementarity to the Manufacturing division by allowing Excelpro to acquire a broader expertise, in addition to settling in the dynamic Drummondville region. "We are looking forward to working with Multico's experienced team on a daily basis. I am convinced that together, we will go far", adds Mr. Charette.
This acquisition is the fifth in less than 3 years for Excelpro. Always proactive to the opportunities on the market, the Excelpro Group aims, through acquisitions, to obtain synergy in its offer, its technologies and its clients. This, in order to make the company a leader in the automation and industrial electrical market in Canada, while respecting its fundamental corporate values.
"We are really happy to join Excelpro. Since the beginning of our discussions, I feel a good fit between our two organizations, and we share the same values. I am convinced that this alliance will allow Multico to open its horizons even wider and provide the necessary momentum for a nice, structured growth." says Marc Dupuis, Multico's outgoing President and co-shareholder.
About Multico Électrique
Located in Drummondville, Multico has specialized for nearly 35 years in the manufacture of electrical control panels mainly in the agriculture, industrial and wastewater pumping sectors. Its major clients in the agriculture market are found in several Canadian provinces as well as in some American states. It is through the strength of the team that the success of this company has been achieved and it is on this path that it will continue.
____
Present on the picture, from left to right: Marc Dupuis, President and outgoing co-shareholder of Multico, Patrick Charette, CEO of Excelpro and André Fernet, Vice-President and outgoing co-shareholder of Multico.