Industrial Electrical Outsourcing
Our industrial electrical expertise at your disposal
Industrial electrical outsourcing is the winning solution for clients who have short-term needs for qualified workers at a competitive price. Excelpro provides a large bank of specialists who are ready to lend a hand.
Industrial Electrical Outsourcing
Big projects in industrial electrical
Industrial electrical outsourcing is ideal for:

Equipment moves

Validating instrument connection and calibration

(FAT) Factory Acceptance Test

(SAT) Site Acceptance Test

Work site supervision (electrical, automation, and instrumentation)
You can count on the professionalism of our team that we mobilise for you (electrical technician, electrician, instrumentation specialist, electro-mechanical technicians, maintenance mechanics, designer, programmers, engineers, project manager). Whether your projects are local, national, or international, we will go wherever you go.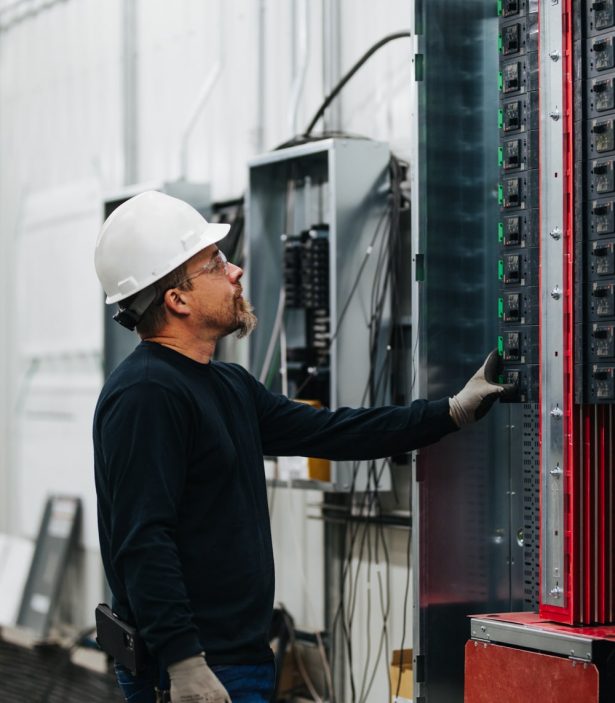 Our services in Industrial Electrical
A diversified expertise to successfully complete your manufacturing project
Licences
Our team has a wide range of expertise in industrial electrical work: complete industrial electrical installation, feeders for production equipment, connection, thermography, electrical maintenance, outsourcing, and more. 
In order to offer an efficient and sustainable service to our clients, we make sure to respect the highest industry standards. 

Corporation of Master Electricians of Québec

Régie du bâtiment du Québec