Industrial machine safety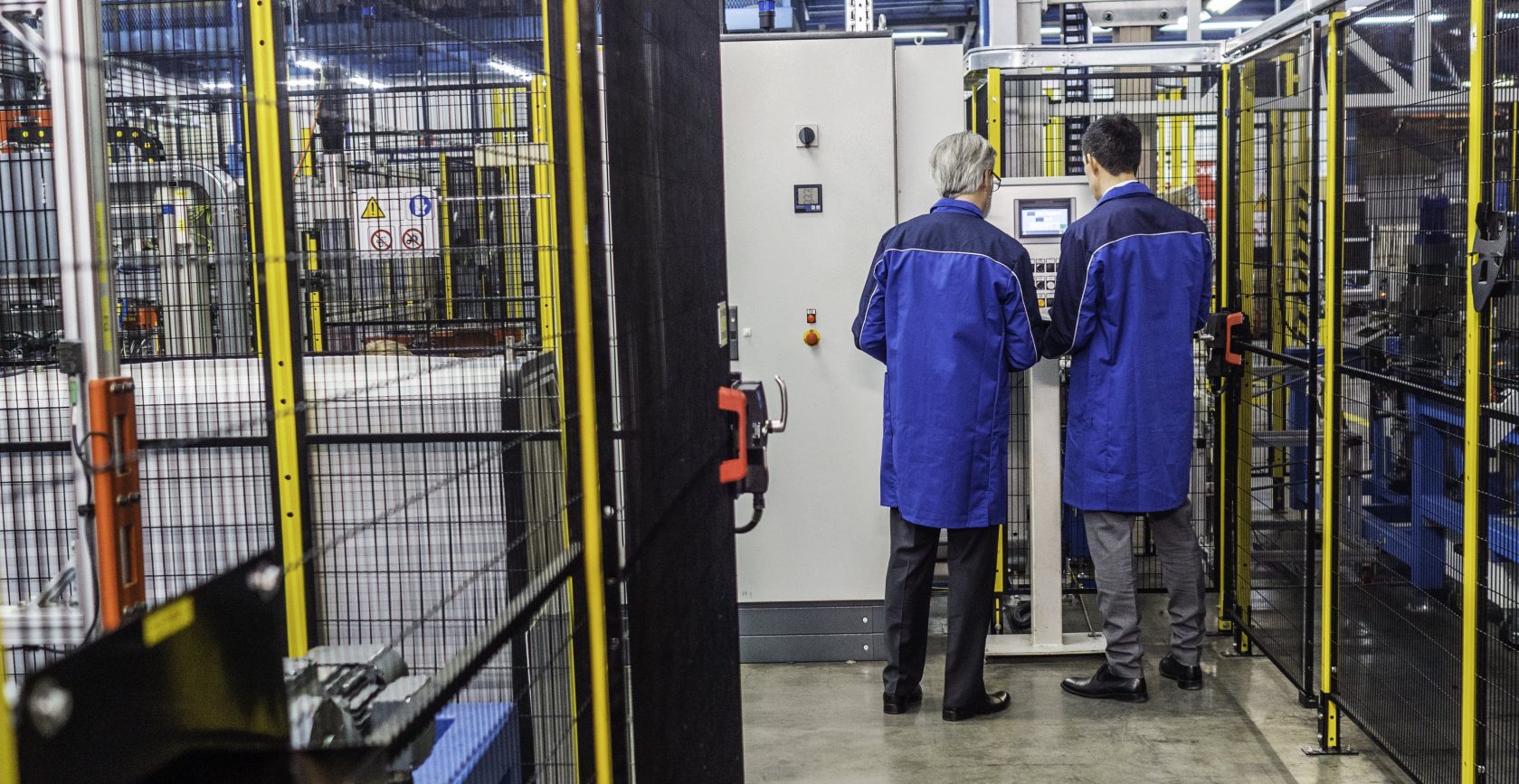 Industrial machine safety
Benefit by making sure that you provide safe work environments
Companies today understand that they owe it to themselves to offer a safe working environment to their employees. Our industrial machine safety experts cover from risk assessment to proof of concept including implementation of risk reduction measures on all types of equipment. The recommendations they make will enable you to secure the targeted installations, without impacting productivity.
Our  team can take care of all phases of an industrial machine safety project, making management for your team much easier. We can also implement or validate lockout programs (including procedures).
An industrial machine safety project requires the involvement of a number of specialists. At Excelpro facilitates management of all these specialists by including them within a single team where they constantly collaborate to deliver high quality machine safety solutions. They will involve key members of your organization to ensure that their reality is taken into account when defining and implementing risk reduction measures.
Risk analysis to define, classify, and prioritize interventions.

 

Electrical, mechanical, hydraulic, and pneumatic surveys to have a complete picture in hand at 

the 

time 

of 

design.

Engineering, design, and drawings for implementation of guards or other technologies to reduce risk.

 

Implementation of risk reduction measures, including mechanical, electrical, and programming.

 

Validation

of the effectiveness of the measures once implemented.
Our scope of design and activities are not limited to equipment control, but also includes mechanical design and fabrication of all protective devices, including:
Guards

 

Enclosures (security perimeters)

 

Modification or mechanical adaptation of equipment to make it safe (for example, elimination of pinch points)

 
Projects
In business for more than 30 years, Excelpro specializes in offering automation and industrial electrical services to a wide variety of manufacturing industries. Offer our client partners the services of our expert team in fields associated with electrical, automation and industrial IT, transforming ideas into reality to assure the success of their projects, and be actively involved in growing businesses.