Excelpro (formerly Neksys-Excelpro I.S.I. Controls) acquires AIA Automation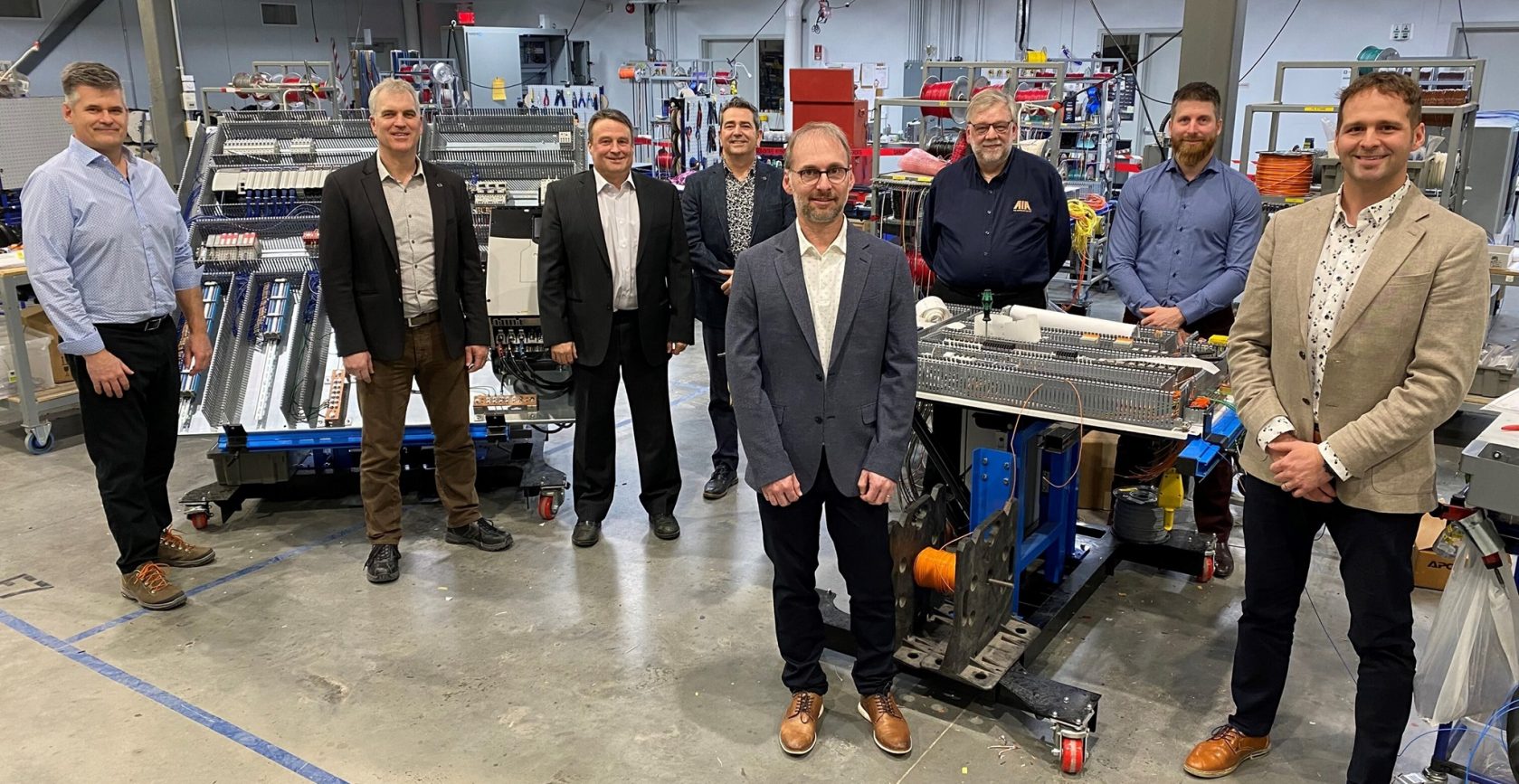 Trois-Rivières, April 1st, 2021 – The shareholders of Excelpro are proud to announce today that they have acquired AIA Automation, based in Quebec City and Laval. Excelpro is already considered to be a major player in the electrical and industrial automation industry in Quebec; this transaction makes the Excelpro Group the largest company in the automation engineering field in Quebec. 
"It is with pride that today we announce the acquisition of AIA Automation. This is a natural alliance because our two companies share the same values and the same vision, as well as having complementary fields of activity. This acquisition brings the number of employees to over 275", added Patrick Charette, President and CEO of Neksys-Excelpro. 
This transaction involves consolidating all the positions at AIA Automation, as well as adding the expertise of the electrical contracting division serving current clients of the company in Quebec. "At Neksys-Excelpro, we have been working for over 30 years with manufacturing enterprises all over Quebec, Ontario, other Canadian provinces, and elsewhere in the world. Our electrical contracting division together with our great expertise in automation will enable current clients to benefit from a complete turnkey service, regardless of project size. The strength of our team and the number and quality of our employees enable us, more than ever, to position ourselves as a major player in the  industry and to carry all our projects through to completion, regardless of size and technology", remarked Mr. Charette. 
Because both companies promote values of respect, collaboration, ingenuity and professionalism, an alliance between the two was a natural outcome, and both teams are eager to begin sharing knowledge and competencies. Note that no job losses are foreseen in the course of this transaction, bringing to 275 the number of employees in the Neksys-Excelpro Group. Moreover, the shareholders of AIA Automation will continue to serve the company during the coming years to ensure a harmonious transition. 
"Last year, we acquired I.S.I. Controls of Montreal and Kemptville in Ontario. We wanted to become a prestige partner for Canadian enterprises and to be able to take on all types of projects. Adding the expertise of the employees of AIA Automation and bringing together our shared knowledge will enable us to advance towards this objective and make Excelpro the largest control systems integration group in Quebec, with 125 engineers and technicians working on projects around the world", concluded M. Charette. 
About AIA Automation
AIA Automation is a company from Quebec City specialized in industrial automation. If our clients are mainly based in Quebec, our field of expertise in automation, industrial information technology, mechanical design, and machine safety design has been beneficial on several occasions throughout the world when working on international projects. We have been operating in the industry of industrial automation since the foundation of the company, in 1987. Throughout the years, the number of satisfied clients hasn't stopped increasing reflecting why, today, AIA Automation has a solid reputation in the world of industrial automation for companies in mining, metallurgy, pulp and paper, and more.
____
Present on the picture, from left to right: Mario Blouin, AIA Automation, Jean-François Dupuis, Neksys-Excelpro, Alain Grenier, AIA Automation, Stéphane Thiffault, Neksys-Excelpro, Marc Baril, AIA Automation, Michel Levesque, AIA Automation, Martin Roberge, Neksys-Excelpro, Patrick Charette, Neksys-Excelpro.