Adapting a control panel to CSA standards and standardizing the PLC platform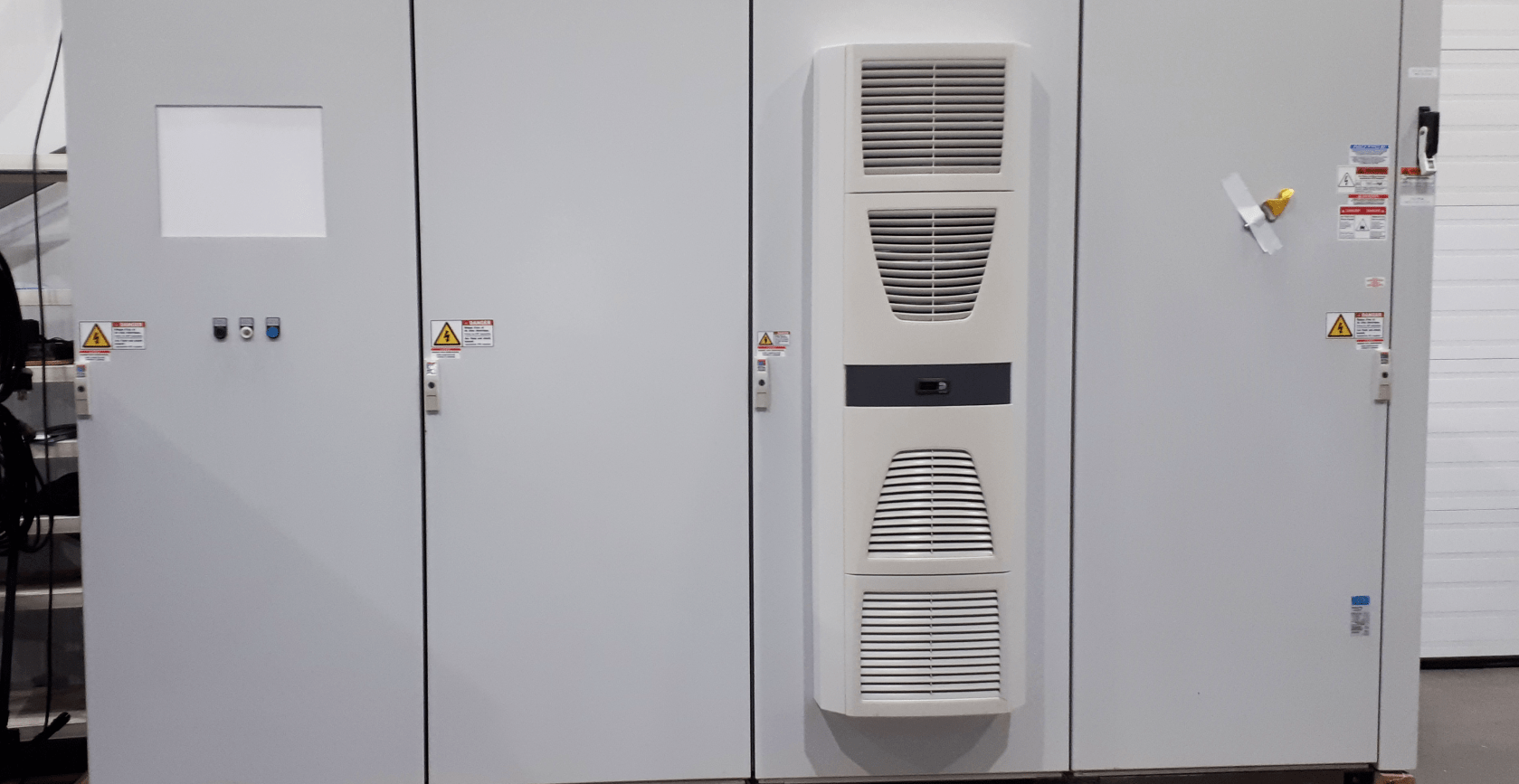 Updating a control panel for a Kiln oven
Summary
Industry: Metallurgy
Client: Confidential
Location: South Shore of Montreal
Services: Automation engineering, instrumentation, industrial programming, control panel manufacturing
Technologies: PLC ControlLogix Allen-Bradley, VFD Danfoss
Number of I/O points PLC: 110+
Number of I/O points Safety PLC: 13
Number of motors: 14
The context
The client wishes to update the control panel used for their rotary kiln. Initially manufactured under the CE standard, this panel was in storage and has not been used for a long time. In order to use it for a new process, the panel must be updated.
The project
Excelpro's team provided comprehensive project management: resource planning, component purchasing, schedule management, and change requests management, in addition to ensuring the control panel adaptation and engineering.
Control panel adaptation
Part of the project consisted in updating the control panel. Excelpro's team rewired the entire system, made some mechanical modifications and revived the Danfoss variable frequency drives (VFD) so that the panel is now CSA compliant.
Standardizing the PLC platform
At the engineering level, in order to ensure the migration of the initial GE RX3i PLC to Rockwell's ControlLogix platform, the Excelpro team developed the functional description according to the client's requirements and carried out the programming of the new PLC, of the new controller and of the new operator interface.
Excelpro implication
Engineering automation: writing of functional descriptions, programming of the PLC and the operator interface
Adaptation of a control panel to CSA standards
On-site commissioning
Calibration of the instruments
The results
The client now has an up-to-date control panel that is CSA compliant and fully functional for the launch of a new industrial process.
Multiplied Value
In a project where various expertises overlap, the Excelpro's know-how is a real advantage. The team has all the required skills and is able to manage a project from A to Z.
Choosing Excelpro allows to reduce the number of intermediaries, simplify the management and reduce costs.
In such a project, the Excelpro's multiplied value translates concretely by:
A reduction of the delays related to management, manufacturing and transfer of the tasks since the project remains in the same company.
A single point of contact. Excelpro's project manager oversees all the steps of the project. Already familiar with the reality and expertise of the other Excelpro's departments that will participate to the project, the Excelpro's project manager is able to better track the evolution, guide and intervene during the project.
More projects
Read more projects performed by Excelpro in automation and industrial electrical.