Process programming for an agricultural processing plant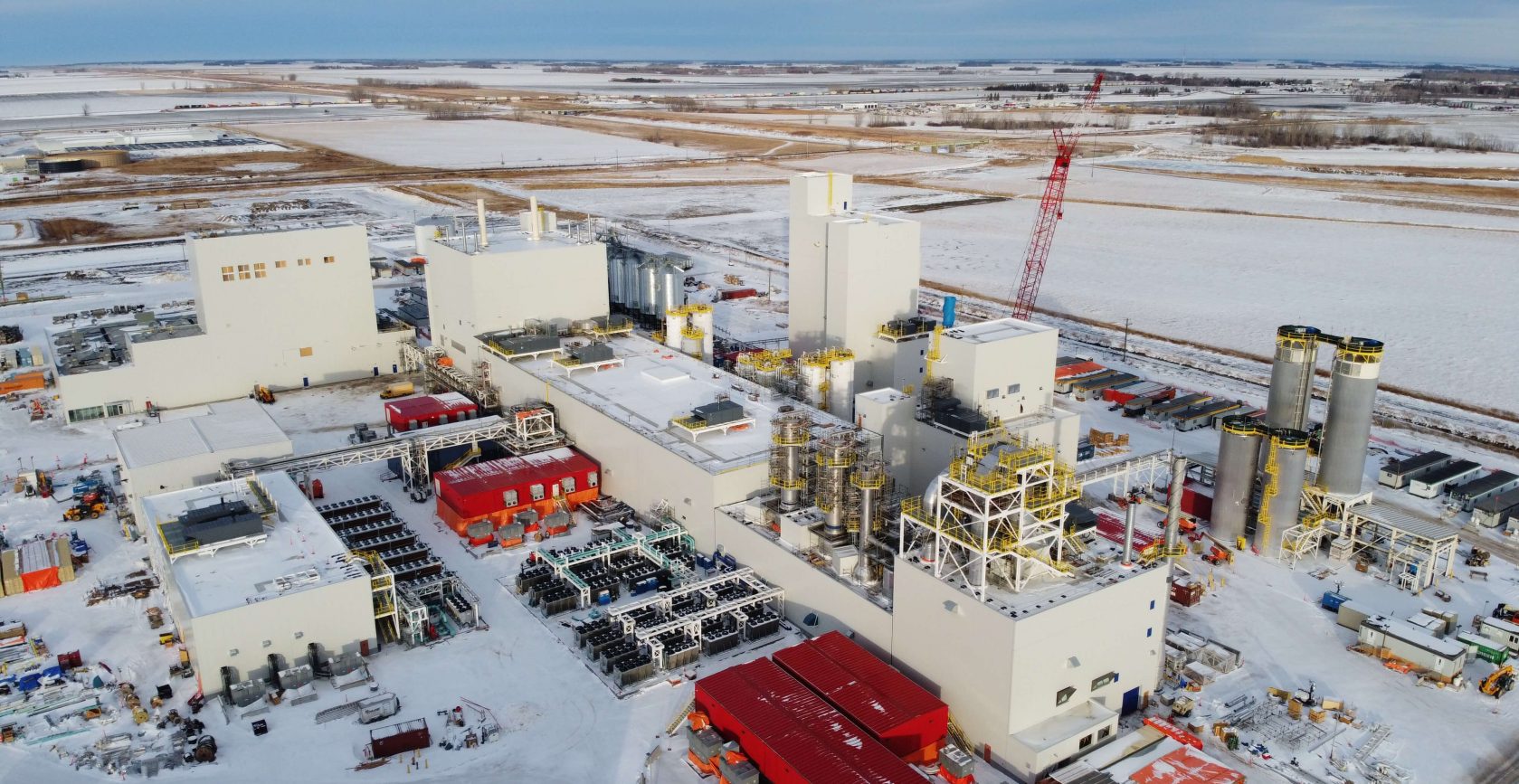 Consulting services in industrial programming
Summary
Industry: Agrifood
Client: Confidential
Location: Manitoba
Services: Automation engineering, DCS, PLC and SIS programming
DCS (Distributed Control System) Technology: Foxboro (Schneider) and Aveva System Platform
SIS (Safety Instrumented System) Technology: GuardLogix (Allen-Bradley)
Number of I/O points DCS: Approximately 10 000 physical points
Number of I/O points SIS: Approximately 1600 physical points
Number of motors: Approximately 650 motors on Modbus TCP
Number of controllers: Approximately 25
Operating stations: Approximately 30
The project
As part of the construction of a new plant with a capacity of 125 000 tons, Excelpro's team had the mandate to program all the processes leading to the transformation of a food item.
It is a team of 10 programmers who took part in the project full time for a more than 2 years, from the engineering planning to the programming until the launch of the plant.
Excelpro also contributed to the DCS on some equipment in addition to covering the entire SIS programming. It is more than 10 000 inputs/outputs distributed in 18 controllers that were managed. An Excelpro expert in networking was also solicited to correct the elements initially put in place so that they respect the standards in force.
Excelpro implication
Programming engineering (writing functional descriptions, equipment sheets, operating sequence, control narrative)
Description of programming standards
Delivery of the programming standards for the safety portion
Development of all required documents for pre-FAT, FAT, I/O checkout and SAT
Programming of DCS Foxboro
Programming of SIS GuardLogix
Programming of PLC (auxiliary systems)
Programming of the SCADA Aveva System Platform stations
Industrial networking
Inspection of the programming in the workshop
Pre-operational verification in the factory
Implementation in the factory
Production follow-up
Process optimization
Operator training
The results
The improvements recommended and the ingenuity demonstrated by the Excelpro team prior to the programming allowed substantial savings in time and money for this client.
"All along the project, we did much more than what was asked of us. It was important for us to deliver work that would last for the long term." – Patrick Beaudet, Eng. Automation Programmer at Excelpro
Multiplied value
Building a plant of this size requires significant investment. It is therefore crucial to start on the right foot.
Excelpro's experts first analyzed the process descriptions submitted by the client's supplier. They quickly noticed that the described sequences did not correspond to the standards nor to the needs previously communicated by the client.
Initially called for the programming portion of the processes only, Excelpro took care to provide recommendations to improve each process so that the descriptions would better match the expectations and respect the standards in effect. The functional descriptions were then rewritten, programmed and tested by the Excelpro team in collaboration with the client's team.
The global expertise in automation, the advice given, the will to do things right and the way the team took ownership of this project by proposing change requests testify to Excelpro's involvement as a partner and not as a simple service provider.
More projects
Read more projects performed by Excelpro in automation and industrial electrical.