Finalist at the Mercuriades in the "Successful business strategy" category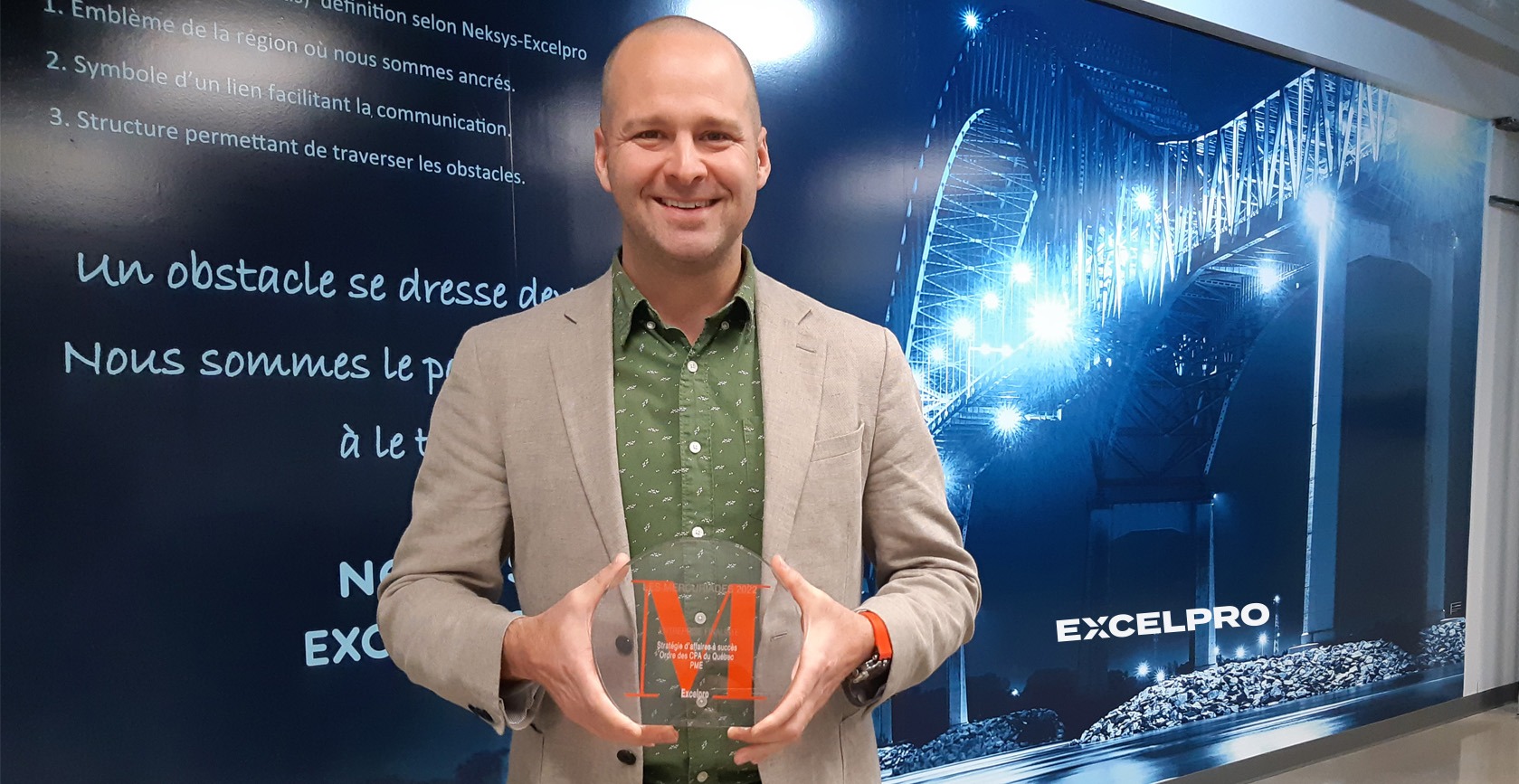 Excelpro is a finalist in the prestigious Mercuriades award in the "Successful business strategy" category which rewards the business strategy developed in order to reach its full potential.
The business strategy implemented by Excelpro led it to become the leader in automation and industrial electrical engineering in Quebec.
Acquisitions, sustained organic growth and the development of new services and advanced industrial engineering solutions are at the heart of Excelpro's strategy.
"Our strategy is based on a fundamental commitment to always better serve our clients, to offer them quality turnkey services in a wide range of technologies and thus generate a multiplied value for their automation and industrial electrical projects" says Patrick Charette, Excelpro's CEO.
This strategy allows Excelpro to have a more comprehensive portfolio of services and an additional workforce, allowing them to meet the growing market demand and to take charge of its clients' automation and industrial electrical projects from A to Z.
Excelpro's growth over the last few years is an extraordinary achievement for this kind of business. The company, which was born in the Mauricie region, has grown from 90 to nearly 325 employees and its now spread out in their offices in Trois-Rivières, Quebec City, Montreal and Kemptville (Ontario), has doubled its revenue, all in 2 years, despite the pandemic.
"We are very proud to be a finalist in the Successful Business Strategy category. The Mercuriades is a very popular contest in the business community and being a finalist shows the extent of our company over the past few years. This thoughtful strategy combined with the commitment, passion and expertise of our employees have undoubtedly shaped Excelpro's success," concludes Mr. Charette.
Excelpro's growth over the last few years sets the foundation for a promising future for the company.