Waste Robotics moves to Excelpro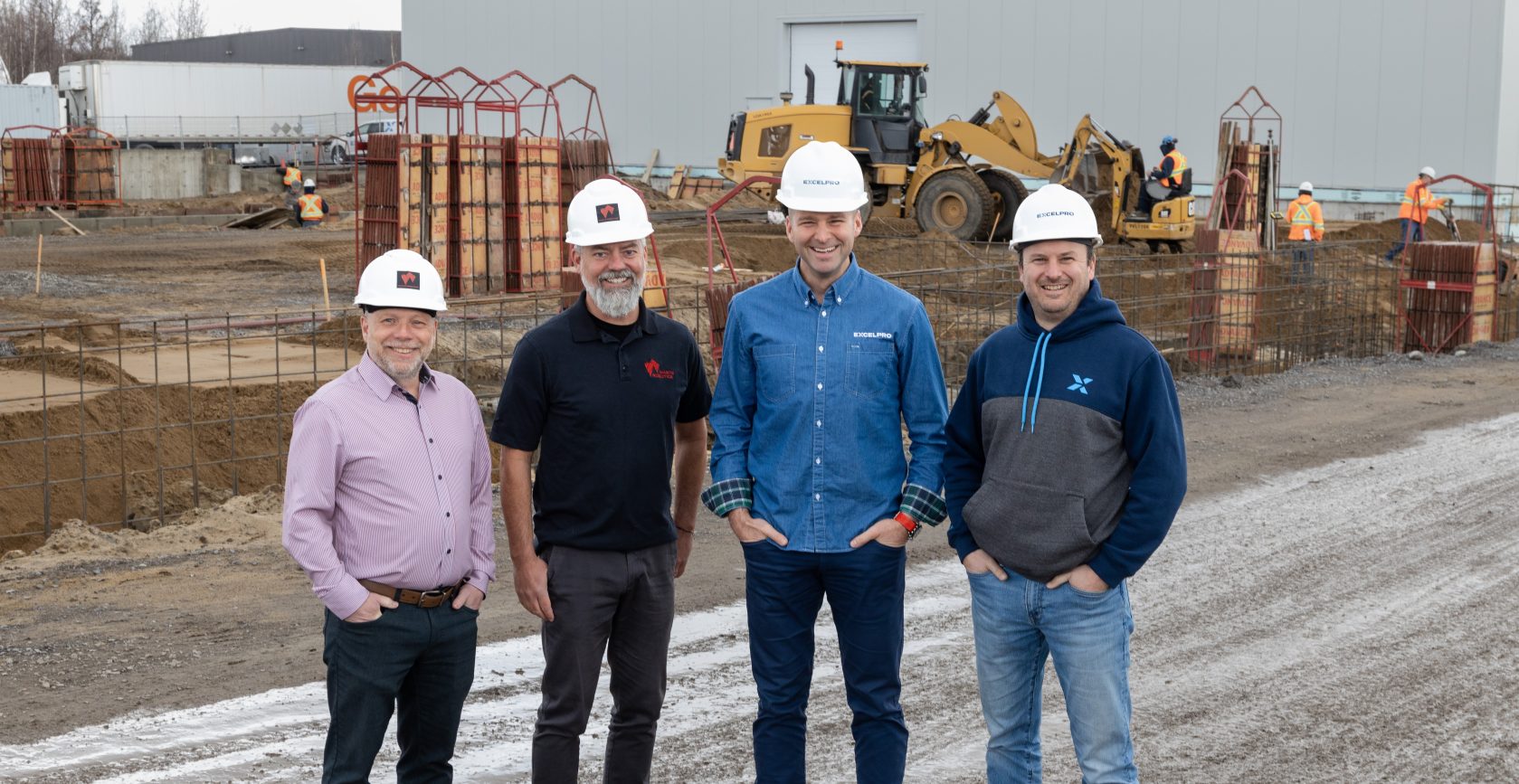 April 20, 2023
RESULTING IN A 25,000 SQUARE FOOT EXPANSION OF THE EXCELPRO BUILDING
Excelpro's head office building will be expanded by approximately 25,000 square feet. The portion in shades of grey represents the projected expansion. The portion in blue is the existing building.

Excelpro will use 10,000 square feet of this expansion to set up a new workshop dedicated to the manufacturing of a new product, electric stations (e-house). Waste Robotics will move into the 15,000 square foot facility.
"I am really proud of this expansion. We needed more space in order to start manufacturing e-houses. We have all the expertise we need, both in the factory and on the site. All we needed was a space to do the manufacturing." says Patrick Charette, CEO of Excelpro, specifying that even if the facilities are not yet ready, project requests are coming in quickly.
"It is also an honor to welcome Waste Robotics as a tenant. Waste Robotics is a good client of ours and it's exciting to think that our teams will become neighbors. The collaboration between our two companies will only be enhanced." adds Mr. Charette.
Although they become tenants at Excelpro, Waste Robotics remains an entirely separate entity.
With its rapid growth and international expansion, Waste Robotics has an urgent need to quadruple its space to meet the demand in the intelligent sorting center robotics industry. Hearing about Excelpro's planned expansion, Waste Robotics seized the opportunity.
"The expansion of Excelpro's offices came at the right time in our expansion plans. We have an important growth and lack of space in our current offices. With the adoption of our robots for the collection and recovery of organic and recyclable materials by two MRCs in Quebec, several municipalities are planning to follow their lead. It is therefore important for us to have the necessary space to support this demand and continue our growth." says Eric Camirand, CEO of Waste Robotics.
"The additional space will allow us to assemble four lines of robots simultaneously. In our current facility, we can barely support two." adds Katherine Diamond, Marketing Manager at Waste Robotics.
Specialized in robotics for waste sorting, Waste Robotics does business mainly with local contractors, including Excelpro, which is a key partner for the manufacturing of their control panels.
Since both companies will now be in the same building, gas emissions will be avoided. Indeed, truck deliveries of the control panels will no longer be necessary. "What I'm also very proud of with this expansion is that we are integrating solar panels into the new building and we are taking advantage of the work to add them to the current building." states Mr. Charette.
Waste Robotics will move its facility from the Tebbut Street to its new 15,000 square foot location within the Excelpro building in the winter of 2024.
About Waste Robotics
Waste Robotics develops and offers customized robotic solutions for sorting various types of waste materials, such as construction & demolition materials, plastics and organic materials. Using computer vision, learning algorithms and advanced robotic technologies, Waste Robotics enables more accurate, safer and more cost-effective waste recycling facilities.
____
On the picture, from left to right: Denys Kane, VP Finance & HR, Waste Robotics, Pier Grenon, Engineering Director and co-founder, Waste Robotics, Patrick Charette, CEO, Excelpro and Éric Paillé, Manufacturing Project Manager, Excelpro.