La Granaudière at Saint-Michel-des-Saints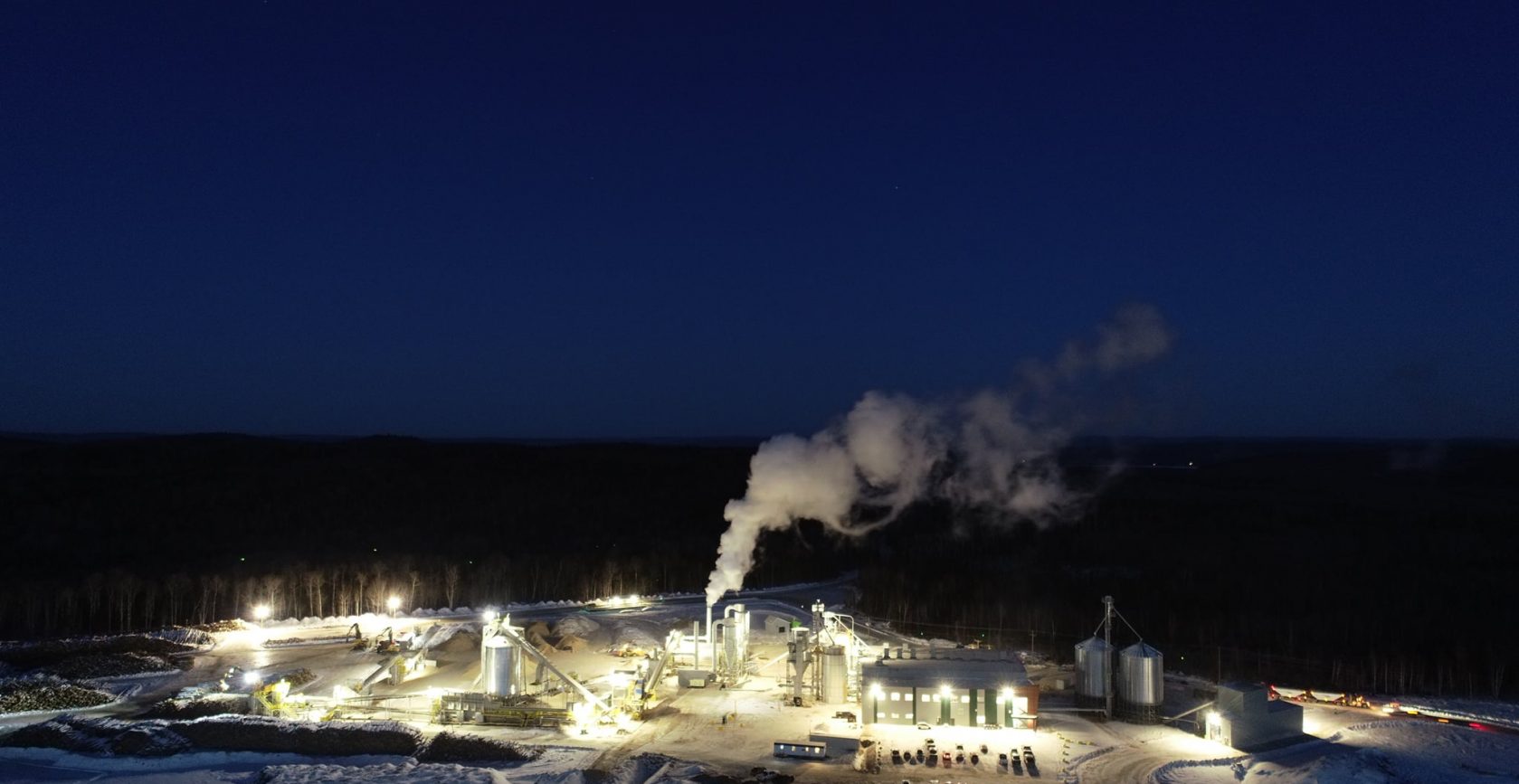 Electrical and control systems for the new wood pellet production plant at Saint-Michel-des-Saints
The Granaudière project involved the construction of an integrated modern production plant covering all phases of the process from log intake to shipping of high-energy pellets. The plant has a capacity of 200,000 tons and mainly exports to Europe.
Summary
Market: Wood processing (pellets)
Location: St-Michel-des-Saints (MRC de la Matawinie in Lanaudière region, Lac Taureau Regional Park)
Project type: Turnkey electrical and control systems
Power technology: Allen-Bradley (MCC 4.2KV, MCC 600V, EtherNet/IP)
Control technology: Allen-Bradley ControlLogix  
Number of I/O points: Approximately 1000 physical points 
Number of motors: Approximately 130 EtherNet/IP motors 
The project
Wood pellets have a high energy content. Made from forest biomass (sorting residues, pulpwood, and wood scraps), which is a renewable resource, this green energy fuel is in demand world-wide by industries and power plants. The production process involves increasing the wood fibre density while reducing its moisture content. The Granaudière project has involved the construction of an integrated modern plant covering all phases of the process from log intake to shipping of high-energy pellets. The plant has a capacity of 200,000 tons per year, which is mostly exported to Europe. 
Our involvement – Process areas covered
In this project, we were involved in the electrical and control aspects of the following process areas:
Log receiving.
Preparation (debarking, cut to length).
Chip production.
Fibre mixing.
Bark management.
Boiler feed.
Fibre drying (interface only).
Fibre conditioning.
Pelletizing.
Storage.
Filling of transport trucks.
Fire extinction system (connection and interface).
Our contributions to the project
Management at La Granaudière entrusted to us the electrical and control portions of their brand-new plant at St-Michel-des-Saints. We took responsibility for the service entrance and distribution as well as full automation of the system. The following list presents the services included in this mandate. 
Electrical engineering (power, control, and networking).
Power, control, and network panels manufacturing.
Electrical installation (35KV feeder, 4.2KV and 600V distribution, motor feeders, connections to control systems, instrumentation, and networks).
Programming of PLCs and operator interface systems.
Integration with the controllers of some stand-alone equipment.
Start-up and production monitoring.
Optimization.
The secret of our success
We contribute to the success of your projects by providing a unique "one-stop shop" that offers a wide range of services working in perfect synergy. In a project context, such a range of synergistic services makes perfect sense. Our involvement means that you can reduce the number of intermediaries, simplify management, reduce costs, and keep on schedule. Moreover, we always keep in mind that our job is to make a difference, to bring added value, and thus to contribute to increasing the overall productivity of our clients. 
More projects
Read more projects performed by Excelpro in automation and industrial electrical.