Industrial engineering for a biomethane plant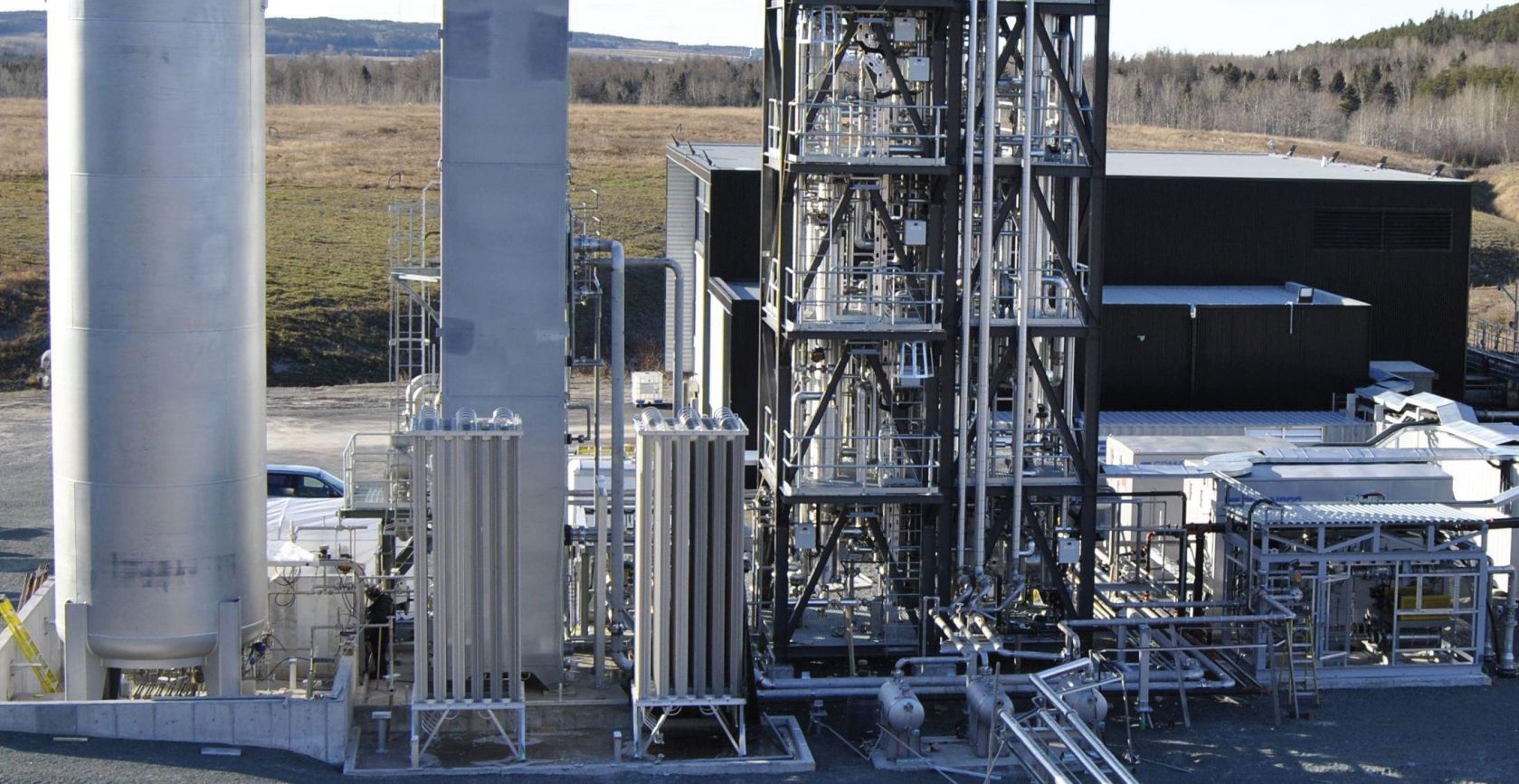 Rivière-du-Loup acquired a biomethane plant
Summary
Client: City of Rivière-du-Loup
Industry: Biomethane production
Location: Rivière-du-Loup, Qc.
Scope: $1M
Services: Detailed engineering (electrical), control panel fabrication, engineering programming, DCS and SCADA programming
Technologies: Siemens (PCS 7, AS 410 et Process Historian), Profibus DP
The plant
Biomethane production is a natural process based on degradation of organic material by micro-organisms, called digestates, leading to the production of biogas. This plant features equipment for landfill gas capture, organic waste reception, anaerobic digestion, biogas purification and biomethane liquefaction.
The project
Excelpro carried out the engineering for this biomethanization plant. The project is the installation and integration of all the elements necessary for the proper operation of the plant.
Excelpro's participation was necessary for all the processes: managing the receiving of organic materials, conditioning the raw material (crushing and mixing), anaerobic digestion, biogas capture, cleaning and upgrading, integration of auxiliary equipment (oxidizer, flare, nitrogen generator, etc.), gas compression and storage, digestate storage, mud extraction and storage, treatment and disposal of excess liquid (water treatment SKID). Each process has been carefully investigated to ensure that nothing is overlooked and that operations are reliable.
In addition to Siemens, technologies such as intelligent starters and Profibus DP frequency inverters, Profibus PA instrumentation and a WEB Os browser were used.
Excelpro's contribution:
Detail engineering in preparation for control panel fabrication and instrument selection.

 

Fabrication of all control panels.

 

Programming engineering (preparation of functional descriptions, equipment specifications, control narrative).

 

Description of programming standards.

 

Pre-FAT, FAT,

Pre-operational verifications

 

and SAT documents.

 

Programming of the hybrid PCS 7 DCS (Siemens) and the AS 410 safety controller (Siemens).

 

Programming of operator station interfaces and configuration of the data historian.

 

Industrial network engineering.

 

Network deployment and start-up.

 

Shop testing of programming.

 

Pre-operational verification on-site.

 

Start-up 

and commissioning 

at the plant.

 

Workforce training.

Production monitoring, optimization, documentation.
The result
Thanks to Excelpro's multidisciplinary expertise, the city of Rivière-du-Loup was able to limit the resources involved in this project. Excelpro's experts ensured the implementation of best practices and efficiency in all operations.
More projects
Read more projects performed by Excelpro in automation and industrial electrical.